DAILY DIVING

BLUE DOLPHIN SCUBA DIVING plans at least two or more dives a day through all days of the year.
We plan to dive deep one at 10:00 in the morning and shallower dive at 14:30 in the afternoon from our diving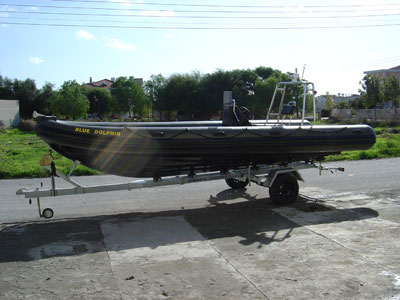 base. When you are doing your surface interval time between the dives you can enjoy your sunbathing or your lunch at our base.
We are capable to dive with 40 divers fully equiped by our center. It gives a great comfort to a diver to get ready for the dive with our 7 meters long rib or with 19 meters Gullet hard boat. If you want to be with your parent or your friends while you are diving, they are welcome to our 19 meters Gullet hard boat with an unbelievable quality of service.
Our diving runs always secured and we never overflow of the diving plan. We dive not more than 45 meters relating with sport dive regulations. We fill our tanks with our new Bauer compressor peevishnessly. We have both aluminium and steel tanks.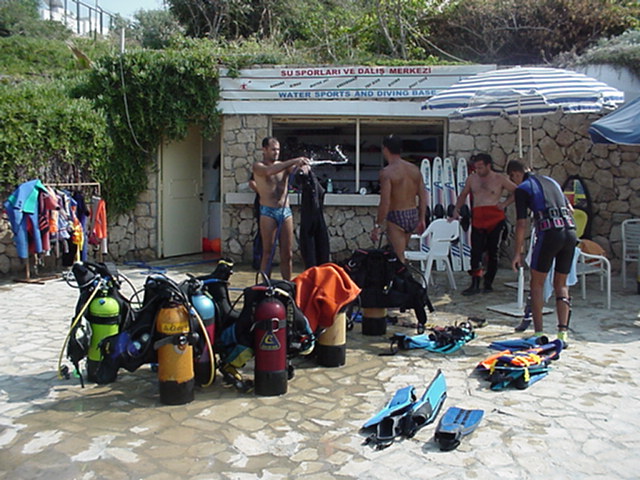 The Boatman on the rib helps to the divers to get equiped and after the dive collects the divers equipment and also while we are diving he secures us from the boats passing over us.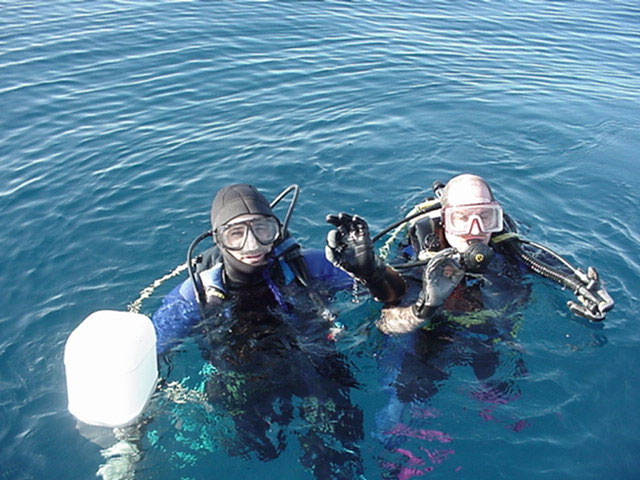 The BLUE DOLPHIN SCUBA DIVING Center washes all the equipment of the customers with fresh water after the dive. The divers can also sit and get rest at our diving base after the dive.
We also do trydives at our beach if you have not dived before even to the one that can not swim. All our Internationally Certified Personel can speak English and they give a good information about diving before you start trydive. When you are diving with us you will discover the real Marine Life in the Mediterrenean. Fish coral and Marine Life in a number, it is difficult to find in other places.
28 meters below the surface light strikes but you will be able to see the surface buoy clearly through the shimmering clear water.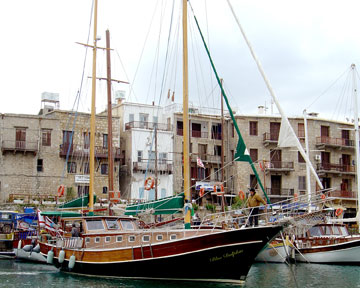 Our diving sites are not ruined by to many divers or outfished. We have an agreement with the Fishermen as a diving center to leave the waters around the diving sites in peace . Diving with us will be a new eldorado and an enjoyment for experienced divers as well as beginners, with the longest diving season in the Mediterrenean. You will find crystal clear, unpolleted water where the Marine Life is still undisturbed with a visibility more than 30 meters. Down in the deep and warm blue you will meet stingrays, amber jacks, scorpions, bream, grouper, cuckoo, wrass and now and than a sea turtle. The underwater terrain is furthermore an ideal place for octopus and moray eel, colourful sponges, soft corals as well as treasures from the ancient times.
Our diving sites will give the experienced diver thrills and the warm crystal water and the limited depth provide perfect learning conditions for the beginner.
While you are diving with us you will be accompanied by Internationally Certified Divers who will do everything to give you unforgettable diving holiday. We also want to inform you that Scuba Diving along the coast of North Cyprus is not allowed on your own and it is illegal to move or touch any historical artifacts and living things.
Our center gives to all our customers free transport service from home to base and base to home.